Here's a fraction of what you're getting: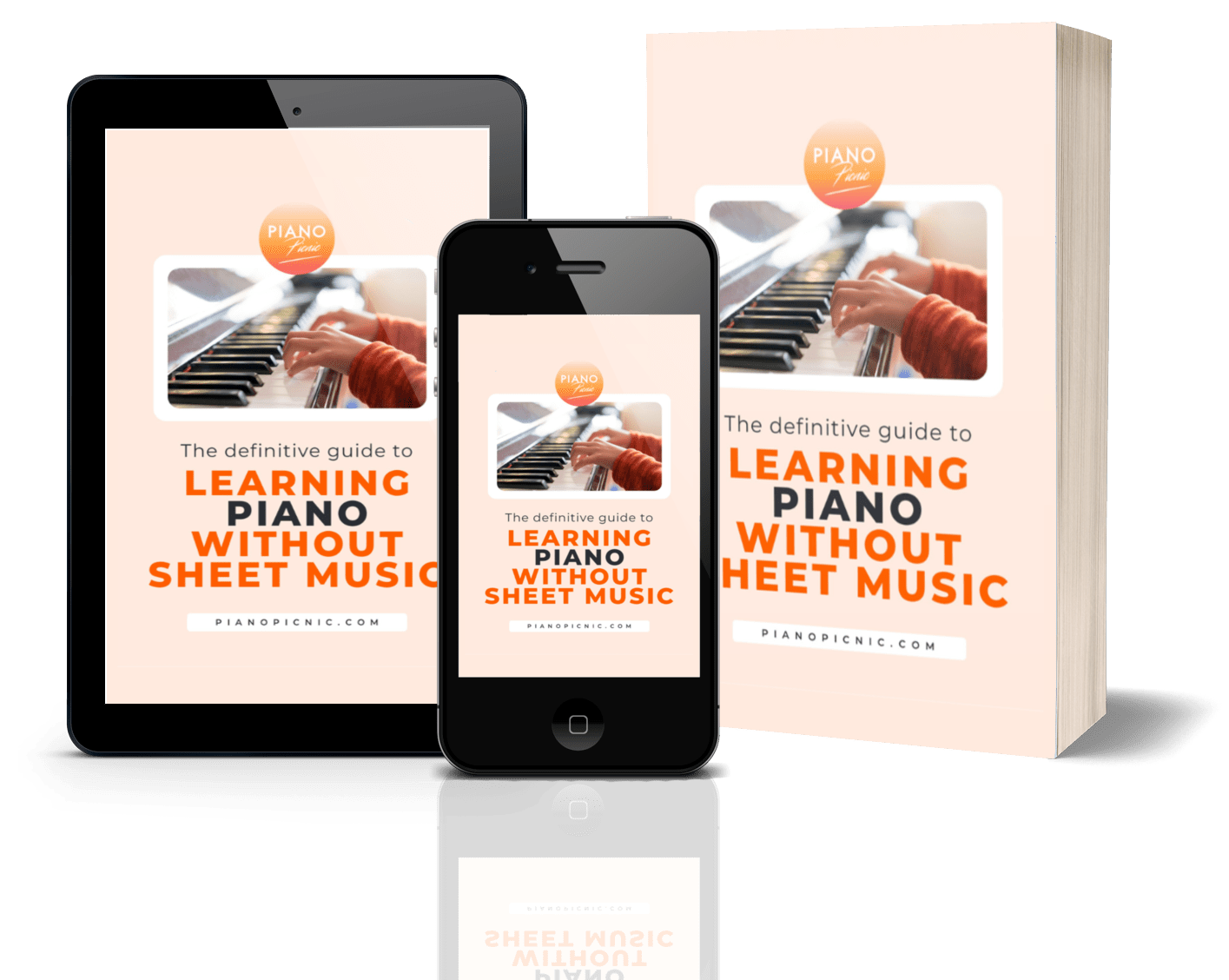 ✅ Why traditional piano lessons WON'T work for you (please don't start piano lessons without reading this first!) - p6.
✅ Babies have been learning their native tongue this way since the dawn of time, so why does traditional piano think it knows better? - p11
The 5 elements you need to develop your own song-learning super power. - p13
✅ How playing by ear changed my life from bored & slow - glued to the page, to fun & free - never buying a sheet music book again! - p17.
✅ 10 knock-on benefits of playing by ear nobody ever told you. - p20
Youtube is killing your passion! Stop wasting time doom-scrolling the internet and harness it for good! - p8
✅ How to 'listen like a musician' - 5 steps to crank the volume on your musical ears. - p25
✅ The answer to every q you ever had about ear-training! - 29.
Feel like a loser because you don't have perfect pitch? Why imperfect pitch is the cooler cousin that anyone can learn to use. - p34
✅ DON'T FORGET - the memory's function in playing by ear and how you can supersize your short & long-term memory. -p38
✅ "yeh but how long does it take?" - why playing by ear won't take as long as you probably think. - p46.
DITCH THE PAGE TURNING! - Exactly what to do to get off to the best start in your ear-playing journey and stop paying for heavy compilation books (that only have 2 songs you like)! - p42
✅ Why most pianists don't understand the first thing about music (why you can't afford NOT to). P20
✅ Being glued to the sheet music is robbing you of your creativity. ~ Don't have a creative bone in your body? I've heard it before - but don't believe it for a second. -p21.
Piano teachers HATED IT! Now they do my courses so they can teach their students these skills! - p18