This is yoga designed especially for the bodies of pianists!
Playing the piano in itself can be a relaxing and even meditative activity, however if we are in a stressful or anxious state when we come to the piano, those relaxing benefits are harder to achieve.
Playing piano is a physical activity! We need our bodies to feel limber & pain-free in order to play at our best and be our most creative!
Whether you've just started playing piano or you've been doing it for years, start looking after your body now and maximise the health & wellbeing benefits of your piano playing!
Integrate these routines into your practice sessions and enjoy accumulative benefits in the long term including greater range of movement, prevention of pain, improved posture & mental rest.
PRESS THE BELOW 'ENROL' BUTTON TO GET STARTED!

Click 'Enrol in Course' for 12-months access to this course.
Read our 7-day satisfaction policy in our Terms of Use.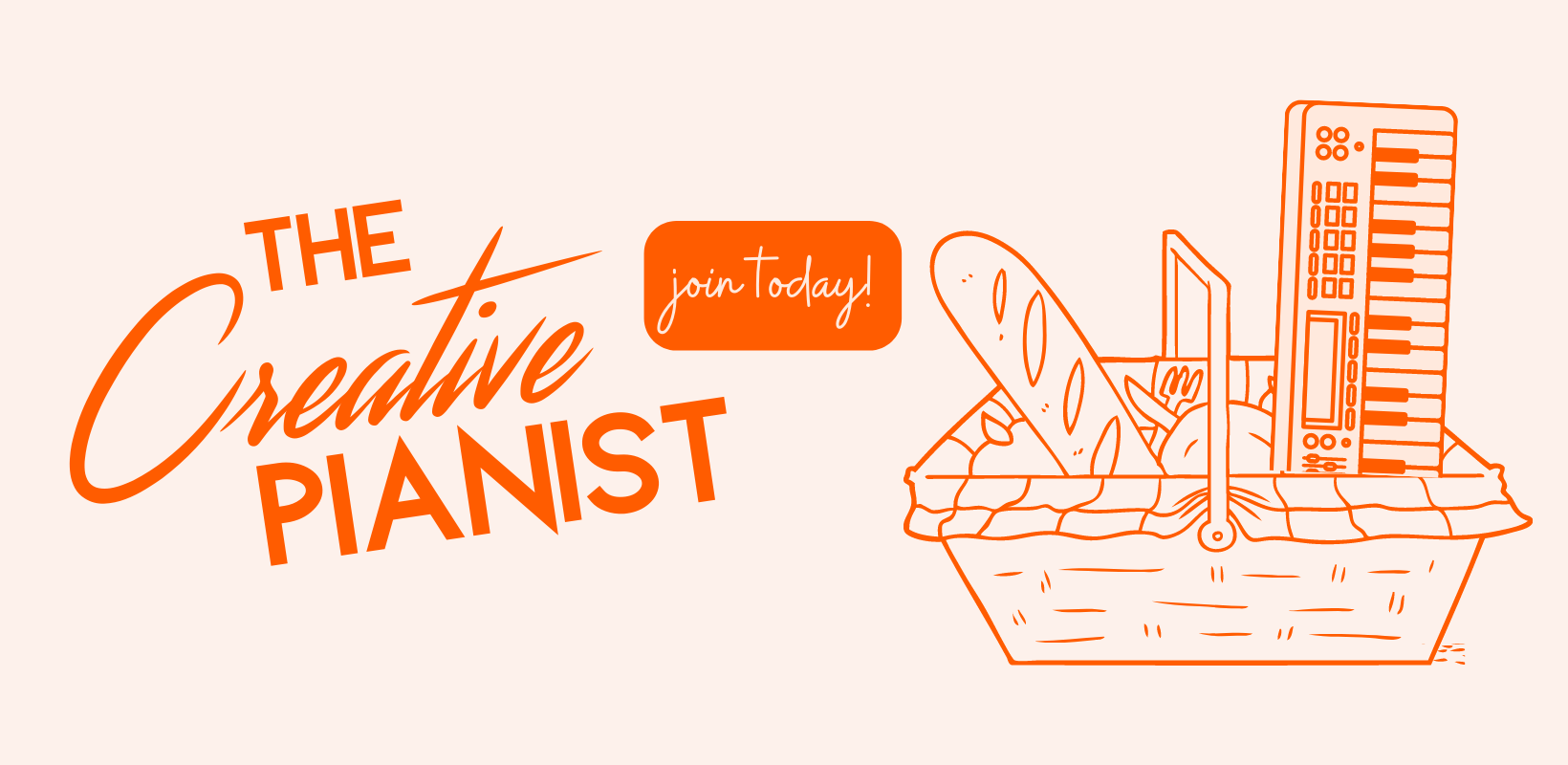 Join the Creative Pianist membership and get access to ALL courses, including this one, for a subscription! (Sign up for a year and get 2 months free!)

Your Instructor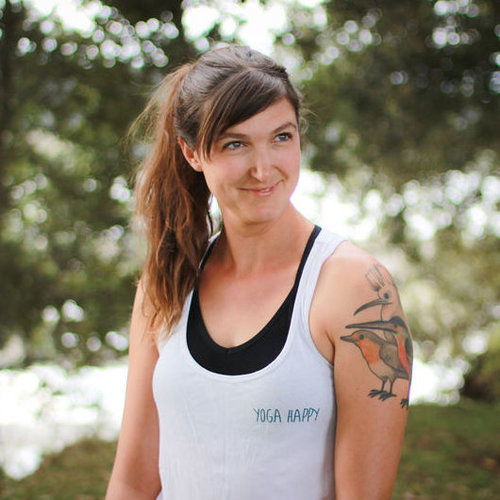 Bexie's experience covers teaching all types of yogis. You're bound to learn something new in every class, as she'll help you find alignment and fine tune your experience in postures.
She is super skilled at meeting you where you're at in your practice. She loves to play and brings yoga to our local kindys and teaches classes at the Raglan yoga studio, The Space.
Off the mat, Bexie is a community-spirited greenie. She also enjoys cooking for friends and catching longboard waves.
500 hour Yoga Alliance RYT
200 hour Ashram Yoga NZ 2011
300 hour Shades of Yoga (Bali) 2015
Play Kids Yoga Teacher 2016
Bliss Baby Prenatal Yoga Teacher 2017
Here's what you get in the course:
Instructions on how to get the most out of your yoga practice.

x6 yoga routines to mix & match to your schedule.
A 30-day prompt calendar to download.
Journal printable for notes & exercises.

Nighttime

meditation script.
And just to layer on those meditative benefits...
SPECIAL LAUNCH OFFER:
Access to the

'Meditative Piano Playing'

1-hour workshop ($47 value) on September 24th
Learn to play in the style of the songs from the Yoga for Pianists soundtrack!
PLUS the replay video to watch again and again!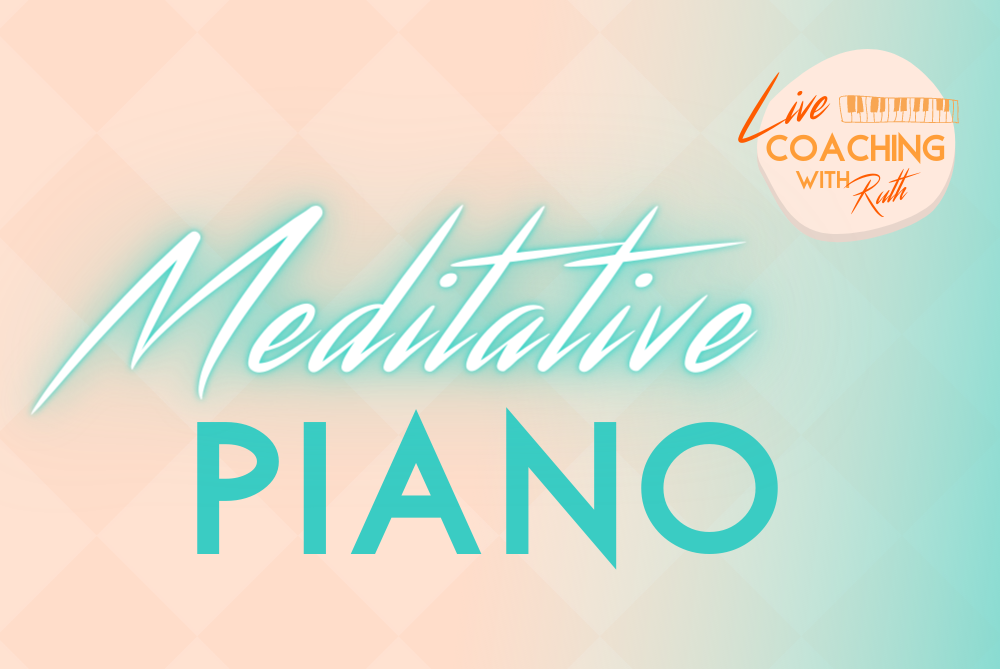 Here's how the course is structured:


Each routine can be mixed & matched to your own specific schedule and what needs your body has each day.


Follow the suggested 30-day plan (download your calendar!) and after the first month, repeat or move on to making your own schedule.


Enjoy an original soundtrack while stretching, created by Ruth Power. The easy-flowing compositions include an inspiring mix of piano, rhodes, strings, synth pads, Tibetan singing bowls and percussion.


MINI-SEQUENCE FOR UPPER BODY 1 & 2

These are quick 5-8 minute sequences that you can go through anytime you are in a hurry to get playing the piano. Do a quick routine before and ideally, also after - your piano practice session.
5 minutes spent stretching out your upper torso can relieve muscle tension due to poor posture, stress, anxiety and injury. Over the long term these stretches will help to improve your posture when sitting.
MINI-SEQUENCE FOR LEGS & SPINE
Another quick 5-minute routine that focuses on the legs and spine. Perhaps surprisingly, the legs are a crucial part in playing piano. So it's important to make sure our legs are ready for action and our spine is limber and free to extend to a full range of movement both forward, back and side to side - as well as maintaining an upright posture at our piano bench.
This 5-minute routine can be done for quick effect and can be perfectly paired with the Mini-sequence for Upper Body as a ten-minute yoga program for busy people.
To get the full effects of the Yoga for Pianist program, you'll want to regularly delve into the longer routines too:
PIANO PREP ROUTINE
The Piano Prep floor routine is a 15-minute program especially designed to limber up the full body ready to play the piano for an extended amount of time. If you have a marathon session of 1 hour or more planned, this is your go-to preparation.
MAINTENANCE ROUTINE
This 10-minute routine follows perfectly on from the Piano Prep. It works on strengthening the torso core responsible for stability and posture, as well as side stretches to release strain in the ribcage, underarms, legs & feet.
RECOVERY ROUTINE
This 11-minute routine can be done after every practice session or after you've been sitting for a length of time at any part of the day: desk-bound, driving, sitting in a lecture or watching a film.
This routine is begun in an easy cross-legged pose and helps to wind down the body through various floor positions. It focuses on opening up the hips, stretching the lower & upper back and getting blood flowing back to the heart before final resting pose.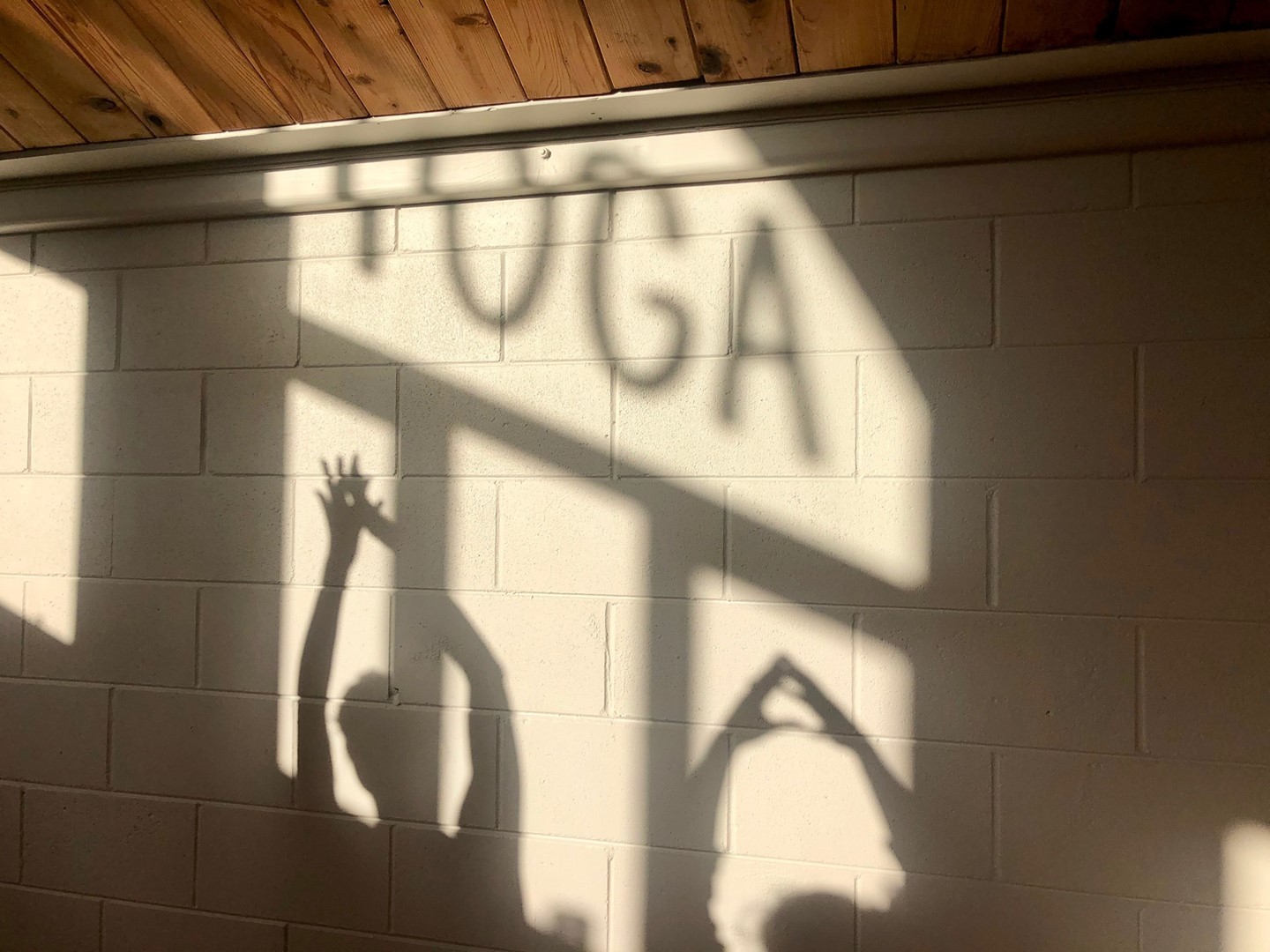 The story behind 'Yoga for Pianists'...
THE PROBLEM FOR PIANISTS
With the prevalence of sitting at a computer or watching TV, or having our heads in our handheld devices - humans are already in danger of neck craning and postural problems. From sedentary lifestyles to the influence of the colder seasons, everyone can suffer from stiffness, aches, strains and pains.
For pianists, unfortunately we can exacerbate those problems more if we don't pay attention to our bodies. I'd had my fair share of strain & pain before I moved to Raglan about 5 years ago.
THE BIRTH OF AN IDEA
Raglan has black sand beaches with a high iron content that do a great job of 'earthing' or grounding your body to the natural world as you walk in bare feet. Many who come here consider it to be a place of healing.
As well as that, it's the self-titled 'Yoga Capital of New Zealand'.
It was here I began regularly doing yoga, going to the weekly 'Gentle Yoga' class with the instructor Bexie, to rehabilitate my shoulders, back and neck.
LOOKING AFTER YOUR BODY & MIND
If you don't want to give up playing piano after a few years due to strain or pain, it's important to put some good habits in place and look after your body!
I've been going to Yoga for a few years now and got talking to Bexie who co-owns The Space yoga in Raglan. Bexie helped me with my specific issues due to being a pianist and daily computer user and I've been much better for it.
It's given me the tools to destress my mind & body before and sometimes after I play, so that I can have a great session and neutralise my body and avoid bad postural habits.
I now really miss yoga if I don't do it for a few days to the point that I can't imagine ever not doing it!
It's given me the gift of longevity as a pianist which is a huge relief considering the thoughts I'd started to have about throwing it in, when the pain was at it's worst.
THE RIGHT YOGA INSTRUCTOR
So I enlisted Bexie's help to create a program specific to the needs of the pianist using some of the poses I've found most beneficial that targeted those problem areas. This program is called Yoga for Pianists!
FOR STUDENTS

Perfect for students to engage all parts of the body before sitting at the piano to ensure a full range of healthy movement, use post-practice to reset your body before continuing your day and use the maintenance routine to work on range of movement and dexterity.
These routines are the perfect preparation before a performance, particularly if you are nervous or tense at all. It relaxes not only the limbs and muscles of the body, but the nervous system: bringing calm to the breath and the mind.
FOR TEACHERS
Also a great resource for teachers who want to promote healthy playing with their students: Use a mini-sequence in the final minutes of your lesson to loosen up - or provide the prep, maintenance & recovery routines for students under exam or competition stress. Teach your students to relax their body before a performance!
This is incredibly beneficial to all pianists, no matter what your stage. This is a yoga & mindset program made especially for you!
ENROL NOW and start feeling better today!

Course Curriculum
Welcome to Yoga for Pianists!
Available in days
days after you enroll
MINDSET RESOURCES
Available in days
days after you enroll
Frequently Asked Questions
When does the course start and finish?
The course starts as soon as you enrol! The 30-day program includes a daily prompt calendar to follow, which you can reuse again and again. Once you enrol you'll have 12-months of 24/7 access - or, if you enrol in the membership you will have continued access for the duration of your subscription (cancel any time).
How long do I have access to the course?
You'll have 12-months access to the course across any and all devices you own. The 12-month duration is to encourage you to commit to completing the course. We've found 1 year is plenty of time to complete any of our courses several times over. If you sign up for the members subscription, you have access to this and ALL our courses for as long as you are a member. You can cancel the membership at any time.
What if I am unhappy with the course?
We would never want you to be unhappy! If you are unsatisfied, contact us within 7 days of your purchase and we will happily transfer you to a more suitable course (of the same value) or credit the value of your purchase toward your next enrolment. Please read the course description carefully as refund requests are granted on a case-by-case basis and will not be granted for change of mind or failure to read the course description. Read our policy (in 'Terms of Use') from the link at the bottom of this page.
I've never done yoga before - who is this suited for?
This yoga course is suitable for complete beginners, no matter your inexperience or particular body niggles - you will find value in these routines. It has been tested on willing humans from ages 5-71, so essentially all ages can participate. It's also useful for other people, not just pianists - try it with the family!
Will this heal my medical condition / illness / injury?
Though the yoga routines presented in this course will help with strain & pain as a result of poor posture or sitting stationary for long periods, it is not a replacement for medical advice and attention. If you have a serious injury or medical condition you should seek your Doctor's advice before doing these routines.
Do I need special equipment or clothing?
Just some comfy clothes that you can move around in; a towel or blanket to place between you and the floor; and in one of the routines - a chair with a back on it (like a dining or desk chair). No other specialist equipment is required.
I have limited mobility, can I do this?
It's worth giving it a try. The routines have exercises ranging from arm work, leg work, head/neck work, back work, some sitting, standing or lying down - there is no pressure for you to do it all. Take what is doable for you and reap those benefits. I will say this - it is not the bendy pretzel or headstand type of yoga, it is very gentle and safe. However, without knowing your specific condition I can't advise specifically – and I'm not a medical professional so do consult your doctor if you are unsure. If you try the course and it is not suitable for your mobility, please email
[email protected]
for an exchange or refund.
Join the Creative Pianist membership and get access to ALL courses, including this one, for a monthly or yearly subscription!

(Join the yearly subscription and get 2 months free!)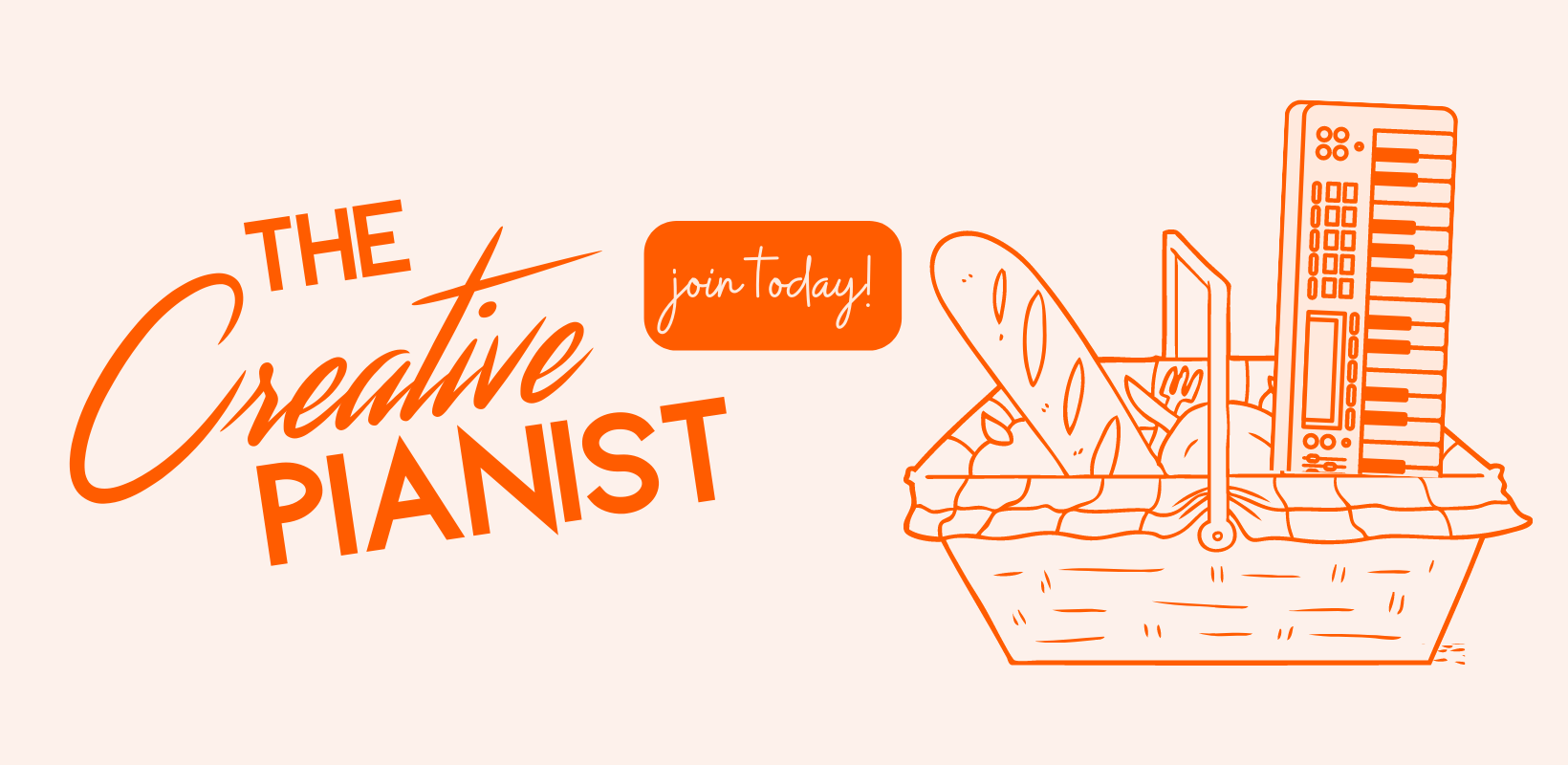 Read our 7-day satisfaction policy in our Terms of Use.